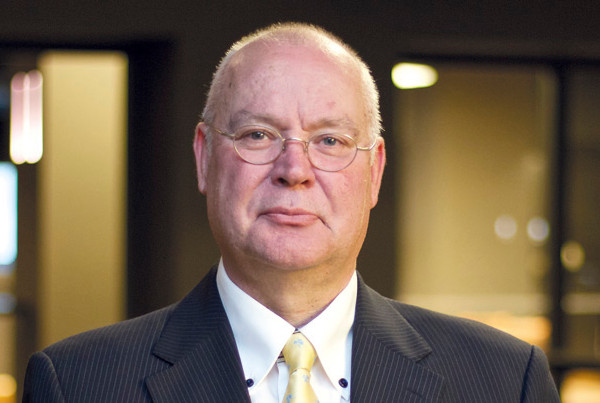 During a well attended meeting on 17 March, Patrick Brouns, member of the Provincial Executive of the Province of Groningen installed the Groningen Maritime Board. Egbert Vuursteen, CEO of Royal Wagenborg was presented as chairman of the Board. The installation of the Groningen Maritime Board  is one of the measures the provincial government is taking  to support the Northern shipbuilding cluster.
The main tasks of the Board are to initiate projects to reinforce the regional maritime cluster such as cooperation and facilitating innovation within the Northern region. Marstrats partner, Harry Doze has been appointed as secretary to the Board, to act as driving force behind the Board and to assist with implementation. During the meeting several ongoing initiatives were presented.
Shipping fund
Next to installing the Board the province invests 15 million Euro into the Nesec Shipping Debt Fund. This 250 million Euro fund provides an alternative for traditional ship finance since traditional banks are hesitant to finance newbuilding programmes. Apart from the investment by the province, the fund is supported by 200 million Euro form the Dutch government. The remaining 35 million Euro has to be provided by insurance companies, pension funds and other institutional investors. The fund aims to boost the Northern shipbuilding cluster.
Robotization
One of the aims of the Groningen Maritime Board is to improve the competitiveness of the shipbuilding cluster. The Northern shipyards have an international reputation for delivering high quality and innovative products. But Dutch shipbuilders are facing loss of orders to low-cost production countries for quite some time now. The Province of Groningen has assigned Conoship in close cooperation with Marstrat to conduct a feasibility study with regard to robotization for shipyards. Resulting in a possible sound business case to improve efficiency in the shipbuilding process by lowering labour costs via robotised welding.
Regional cooperation
Last year Marstrat performed a market study on the Northern Dutch shipbuilding cluster. The cluster generates 1.3 billion Euro in revenues and provides 4,300 regional jobs (opposed to 7,000 two decades ago). Harry Doze: "Without support and cooperation it is questionable what the position of the maritime cluster in five years will be." The increased need for sustainability, the energy transition, and changes in class rules provide opportunities. Examples of previous joint initiatives such as Conoship and Centraalstaal demonstrate that regional cooperation and innovation prove to be a formula for (regional) success.
Because of his track record and the unique combination of business, financial and operational experience within Marstrat, Doze ,resident of Groningen, is confident about bringing added value to the Groningen Maritime Board, and help the Northern shipbuilding cluster capitalise opportunities.
https://www.marstrat.nl/wp-content/uploads/2019/09/Harry-Doze-LLM-Partner-Marstrat.jpg
403
600
sowmedia
https://www.marstrat.nl/wp-content/uploads/2019/08/logonew-300x47.png
sowmedia
2019-03-18 15:44:38
2020-12-23 09:07:31
Marstrat driving force behind Groningen Maritime Board